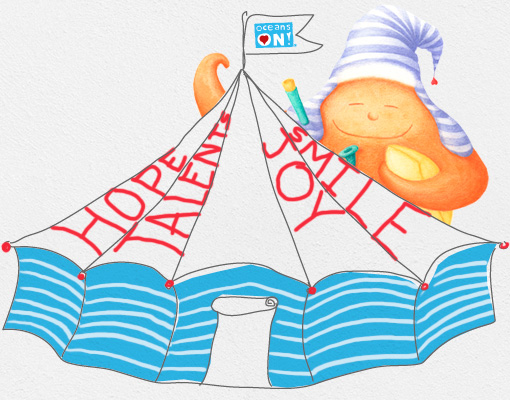 Oceans-on® Dreams Camp!
Once upon a time there was a little star called Soninho, that dreamt of reaching out to every child´s heart and plant happy memories, spent and the rocking waves of the sea. 3 Magic Days!
What we already have
· The camping location
· Local transportation
· Activities programme
What we still need
· Set a date for 2015
· Establish Partnership protocols
· 1 Tipi Tent for 10 people
· 10 Sleeping Bags
· 10 Mattresses
· 3 day worth of food supplies
· Activities materials
Plant Happy Memories!
8 Children, 8 Happy Memories
Not every child goes on holidays
Not every child has a family